Wayne Stollings wrote:
Snowy123 wrote:
Wayne Stollings wrote:

I always saw promise in your abilities, even when we did not quite agree. I don't know how much we would disagree now, but I expect there is much more promise than there was at that time.
Appreciate that. I would have to imagine not very much at this point with the main points related to anthropogenic climate change.
One of the points outlined in the National Climate Assessment is that there is low confidence in how tornado outbreaks will evolve with warming temperatures (but the overall environment for tornado outbreaks may become more conducive with future warming). I would imagine there is more disagreement with climate scientists in general with how much we can link those outbreaks to a longer term warming trend. That's probably a great place for further research to disentangle any long term warming trend impacts on that kind of extreme weather.
The last few weeks have given some data for the increasingly evolving tornado occurrences. The movement eastward from "Tornado Alley" seems to be getting much more support in the data. I know we have moved an entire USDA hardiness zone in less than 30 years and with that increase in temperature there seems to be an increased instability in the atmosphere when storms are included in the equation. The long term effects will be hare to winnow from the data sets for some time still.
Professor Victor Gensini had a pretty good
Twitter thread
on the recent severe weather outbreak in the context of a longer term warming trend.
The National Academies had an
extreme weather report back in 2016
, which outlines rough benchmarks on how confident scientists are with attribution of various extreme weather events to a longer term warming trend. Among the most confident were temperature and precipitation extremes. The least confident was how severe convective storms would evolve with warming. Figure S.4 from the report is below.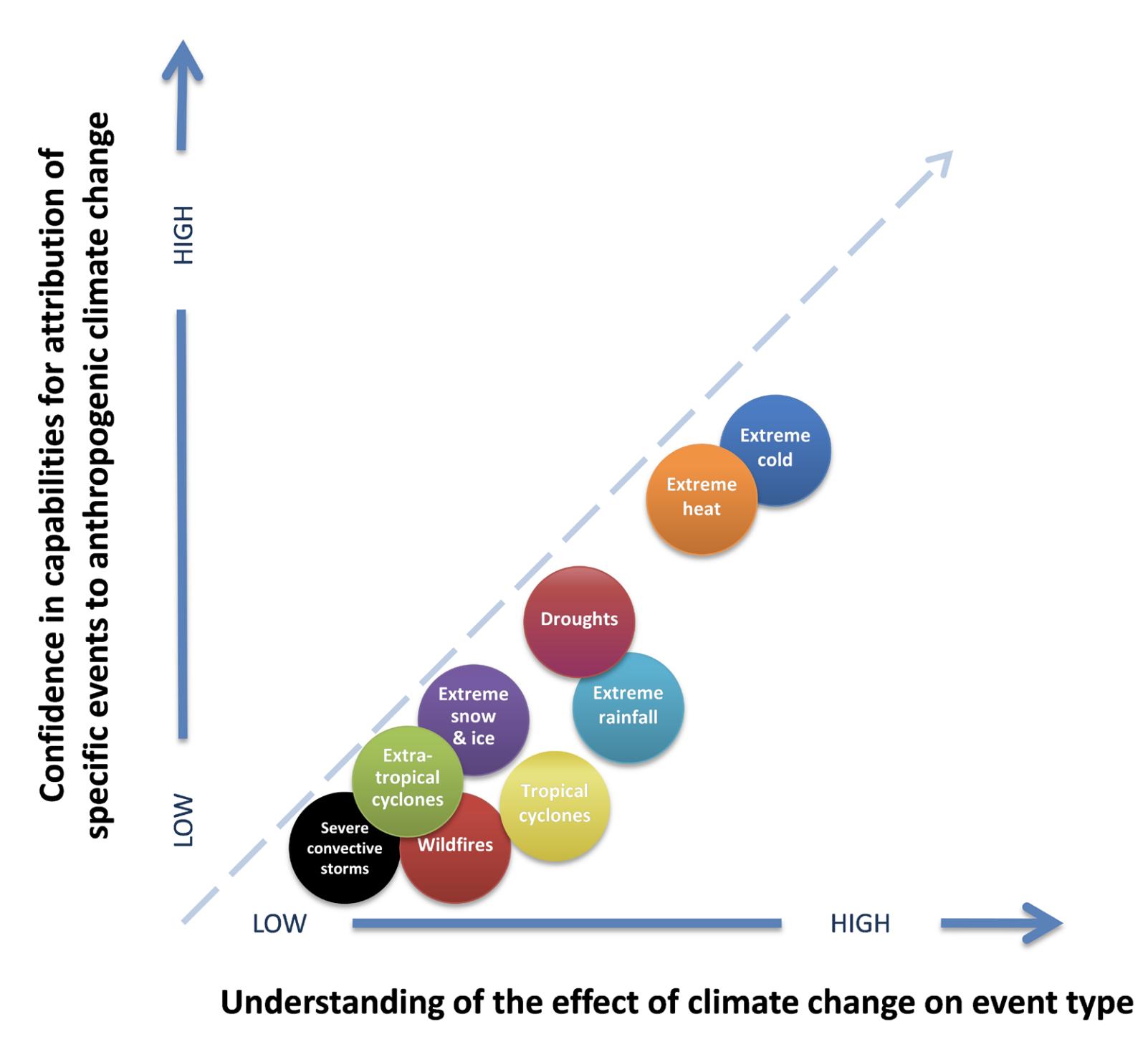 But as
Dr. Marshall Shepherd noted
,
Quote:
It is important to point out that just because an event is low on the scale that doesn't mean there is no climate change influence. It simply means scientific evidence is not strong enough at this time to draw stronger conclusions. Severe convective storms, including tornadoes, falls into this category.

Dr. Mann is more confident on a climate link
, since a persistent overall weather pattern helped lead to the overall environmental conditions that produced the outbreak. His research shows that persistent weather patterns will be made more likely with future warming.